This morning with 36 degrees forecast we got the last piece of shadecloth on the Sarcochilus house.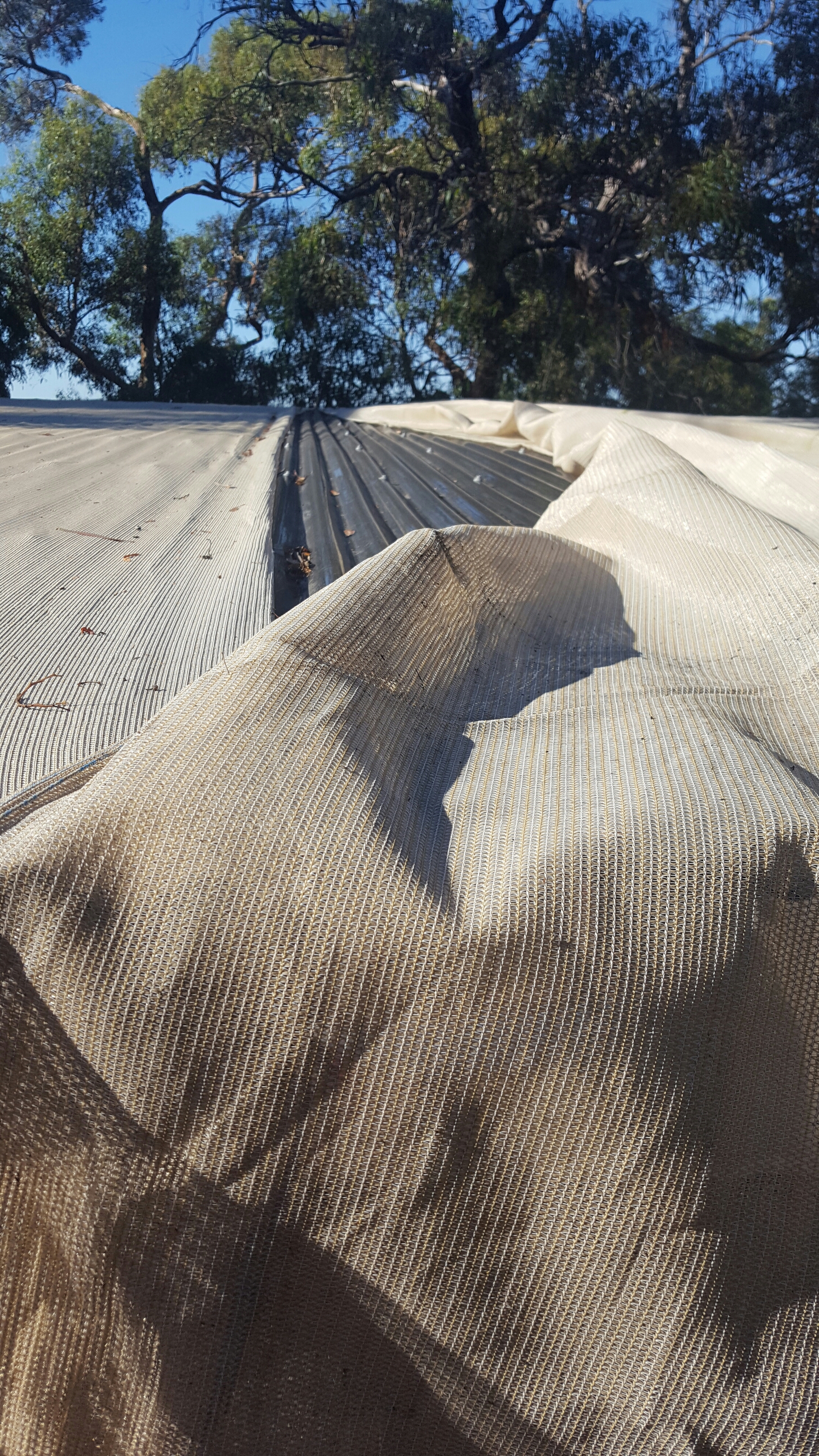 Merry christmas to all – hopefully the weather is kind for you and your orchids 🙂
To try and be as informative as possible I will explain in a little bit more detail…our sarc house has a roof of laserlite 2000 in the charcoal colour – I beleive laserlite claims this will cut over 50% of the light but when compared to 50% shadecloth it is not quite as dark so maybe 40% shading. As well as this we have a peice of 50% shade under the laserlite on the west half of the roof – this is permenantly installed so in the middle of winter we have mature sarcs and baby dens growing under 40% – 65% shade. As the year warms and the sun heats up we add 2 peices of 70% shade. One on the eastern half of the roof and one on the western end. We add the eastern piece first – in perhaps Sept and the western piece in Nov or dec. This year we only just added it as its been so cool.
This last peice is added really to keep the heat down in the house more than to actually shade the plants.
For me in Melbourne this is the dream – being able to add 50-70% shade for the hottest 2-3 months. It does too things
1. It helps to keep the orchid house a lot cooler on these scorching summer days.
2. It helps smooth out the light radiation received during the year. This is important – not only to provide enough shade in summer but to provide as much light as possible in winter – remember as you move more tropical the solar radiation becomes more stabe with the same amount of hours and intensity of sun.
I am not sure if my ramblings make sense but hopefully they do. Comment below and tell us how you cope with summer heat and sun in your orchid house!